Run A Node,
Join the Future
Join the future of Web 3.0 and become a node operator on the Ethernity Cloud network. Choose from our pre-configured nodes or configure your own and start earning rewards today.
Learn Base & Extended Staking
In the Ethernity Cloud ecosystem, we are welcoming both stakers and node operators to our custom staking solution. Take part in our global Web 3.0 decentralized confidential computing ecosystem and maximize gains.
Base Stake
The base stake is the required minimum amount of 1,976 ETNY tokens allocated to your base stake wallet, and it is mandatory for creating an operational node. Base stake rewards are exclusively dedicated to the node operators.
The base stake may suffer penalties, if the node is off, or malfunctioning. Provisions must be taken to avoid this from happening.
If you are a token holder interested in staking, you may allocate your ETNY tokens to node operators, as part of the extended staking process (detailed below).
The minimum required stake for a fully operational node is 5,000 ETNY. This includes the 1,976 ETNY base stake and the minimum extended stake of 3,024 ETNY.

STAKING POT #001
Base Staking
TIME TILL MATURITY:  
365 DAYS
Extended Stake
The extended stake is the process of allocating your ETNY tokens to operator nodes via our Staking dApp. Token delegation may be performed either on the staker's own nodes or to other node operators, within our ecosystem.
The extended stake provider and the node operator will enter into an agreement and share staking rewards. The operator reward split will be set by the extended stake provider. Keep in mind that the reward split has to be attractive to the node operators, to ensure that your extended stake allocation is accepted.
The maximum amount of ETNY that can be staked on each node is 75,000 ETNY, this includes both base and extended stake.
Please note that staking rewards may be received only if the node is fully functional. The extended stake will not suffer any penalties if the node is off or malfunctioning.

STAKING POT #002
Extended Staking
TIME TILL MATURITY:  
365 DAYS
Ethernity Cloud Nodes Location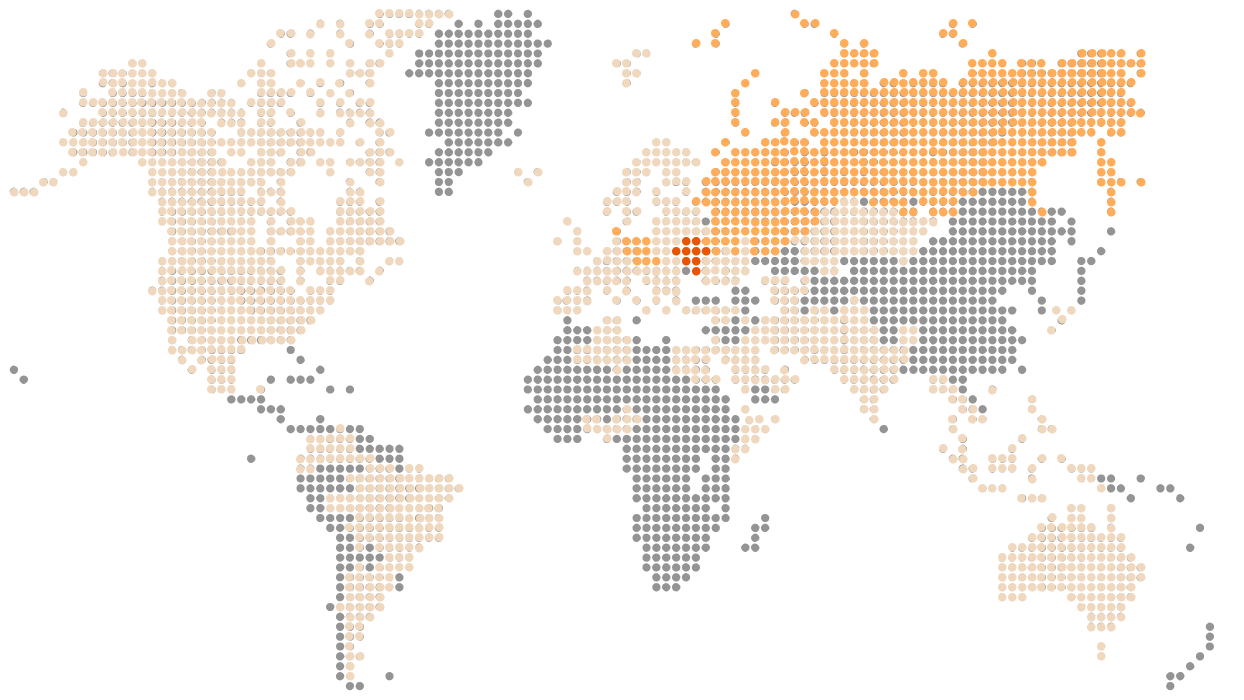 Buy Pre-Configured Nodes
Verified Hardware Affiliates selling pre-configured Ethernity Cloud Nodes with base stake.
Setup Your Own Node
Become part of the Ethernity CLOUD decentralized ecosystem by setting up your own node. Follow the button below to access our documentation and get started today.
Documentation
Follow our latest updates
© 2021-2023. Ethernity CLOUD Ltd. All rights reserved.
This site uses cookies to deliver our services. By using our site, you acknowledge that you have read and understood our Cookies Policy and our Privacy Policy Your use of Ethernity's Website is subject to these policies and terms.
This website uses cookies to personalize content, to provide social media features and to analyze our traffic. We also share information about your use of our site with our social media, advertising and analytics partners who may combine it with other information that you've provided to them or that they've collected from your use of their services. You consent to our cookies if you continue to use this website.