The world's most secure data protection solution
Decentralized cloud computing
As the traditional Web2 solutions are failing to provide the necessary protection to the current attacks, Ethernity Cloud's Confidential Computing services provides the world's leading solution for data protection anywhere.
READ WHITEPAPER
Trusted by: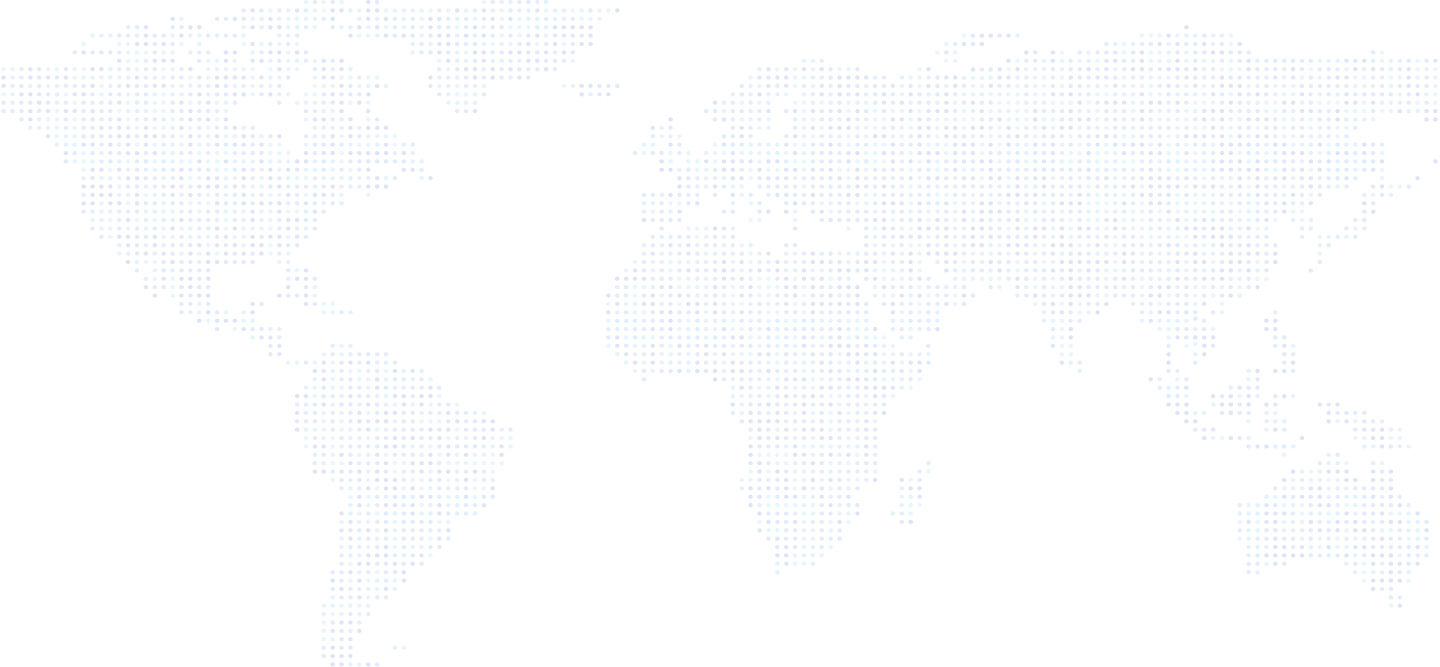 Data is Now The World's Most Valuable Asset,
We Are Here To Protect It.
Over 408 Million have been breached in 2022
Cyber Attack Rate
Cyber attacks increase at a rate of
50% Each Year,
making it the most common form of crime there is today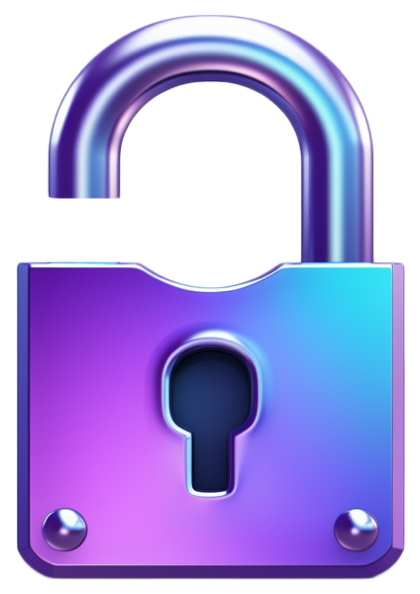 Billions in Peril
The Maximum cumulative value at risk for technology brands due to breach is
29 Billion USD
Our Solution
Cloud computing developed for privacy, anonymity and availability
Ethernity Cloud is the ultimate solution for businesses whose data is their biggest asset, and value data security above all things. Ethernity Cloud is, to this date, the most technologically advanced and therefore secure confidential computing ecosystem in the market. With our bullet proof decentralized architecture and advanced encryption techniques, your business data is protected at all times, whether it's in transit, at rest, or being processed.
SECURITY
Using cutting edge technologies such as Intel SGX, IPFS, Docker, Vagrant and Smart Contracts, allows us to guarantee the protection of your information while still maintaining transparency through the use of the blockchain.
CONFIDENTIALITY
With AI changing the current paradigm, your intellectual property and its privacy is more valuable than ever. Our ecosystem guarantees how and who you decide to share your data with.
DECENTRALIZATION
Ethernity Cloud is built on a decentralized structure that eliminates the need for a middleman and ensures the integrity of your data. This allows us to provide the most cost effective and reliable solution in the market.
AVAILABILITY
Thanks to the decentralization of our Node-based Infrastructure, we can reduce downtime, and most importantly, offer you continuous availability.
Get started immediately and join the growing number of businesses that are using confidential computing to scale their businesses and profit from the power of decentralized cloud computing.
SECURE YOUR DATA
Ethernity Cloud Ecosystem
We are revolutionizing the cloud computing industry by giving the power back to the end user
Decentralized cloud applications YOU CAN USE AND TRUST
Our ecosystem makes confidential computing cost-effective by decentralizing computational power. By converting the costs of centralized cloud computing into revenue streams for devs and more affordable solutions for businesses, Ethernity Cloud represents the next stage of cloud computing.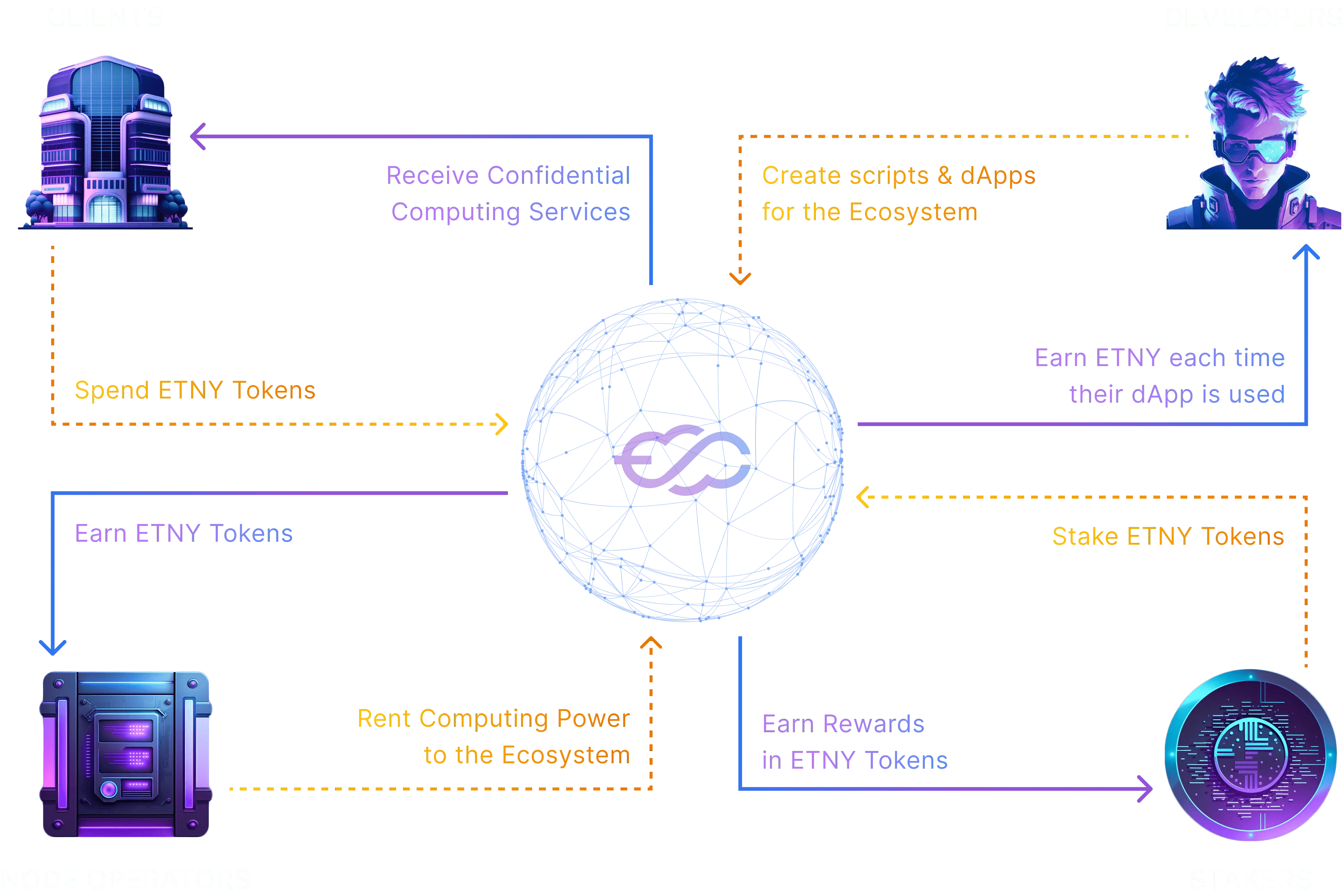 Decentralized confidential computing
Building a Better Web 3.0:
Discover the Vital Roles in Ethernity Cloud Ecosystem
Our Roadmap
2017
SchnellNode hyperconverged storage
Ethernity Cloud First Whitepaper
2020
Ethernity Cloud PoX launch on bloxberg
Ethernity Cloud Testnet launch
2021
Private Round closed
Pre-Sales Round open
2022
Updated testnet launch
Jupyter Notebook launch
ETNY staking dApp
Smart Contract launch
Etherneals NFT launch
2023
Process confidentiality
NFT reward service
Smart Contract Compliance update for audit
New website
Ethernity CLOUD decentralized DNS
Data integrity
Data confidentiality

SecureLock Enclave
TrustZone Enclave
SwiftStream File Service

Node.js template
Smart contract optimizations
Etherneals NFT launch
Ethernity CLOUD Mainnet launch

Contract migration
Staking migration
Application migration

Targeted Exchange Listing
2024
Ethernity CLOUD SDK + 2 decentralized apps
Follow our latest updates
© 2021-2023. Ethernity CLOUD Ltd. All rights reserved.
This site uses cookies to deliver our services. By using our site, you acknowledge that you have read and understood our Cookies Policy and our Privacy Policy Your use of Ethernity's Website is subject to these policies and terms.
This website uses cookies to personalize content, to provide social media features and to analyze our traffic. We also share information about your use of our site with our social media, advertising and analytics partners who may combine it with other information that you've provided to them or that they've collected from your use of their services. You consent to our cookies if you continue to use this website.