Elevate your dApps using Ethernity CLOUD!
Are you a forward-thinking developer with a passion for innovation and security? The Ethernity CLOUD developer grants program is your gateway to a world of possibilities. We're on the lookout for exceptional developers who want to harness the power of decentralized confidential computing.
Why Join Ethernity CLOUD's Developer Grants Program?
🔒 ENHANCE SECURITY: Strengthen your dApps with Ethernity CLOUD's security layer.
🔬 PUT OUR PROTOCOL TO THE TEST: Challenge our tech and perfect decentralized confidential computing.
🌱 SHAPE THE ECOSYSTEM: Innovate, improve, and make a difference.
💨 BOOST PERFORMANCE: Fast-track high-performing dApps.
🌟 Join the Innovation Journey!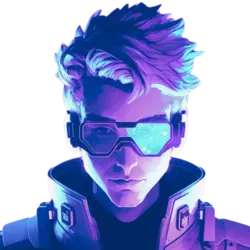 Apply For Grant
We have allocated 10000000 tokens (1% of our maximum supply) to distribute amongst the selected projects. We will be considering the projects that make the best use case out of our DEPIN ecosystem. Feel free to discover value through innovation, developing the web3 infrastructure space, or add a security layer on something you have already built.
Read Documentation
To access our protocol documentation, click below! The documentation explains the protocol, the ecosystem, the data flow, and provides a step by step guido on how to setup an operator node or write a dApp using the protocol.
Developers Playground
If you want to test the protocol real quick, and see how it works, without building a dApp, you can use our playground to run tasks on our testnet. You can execute tasks written in python and nodejs in a function-as-a-service fashion. Please bare in mind it is a test environment and resources are limited. To access the OpenBeta network seek our developer grants program.
Build the Future of Web 3.0 with Ethernity CLOUD
Find your place in the decentralized future by joining our team. From infrastructure development to dApps, we offer opportunities to innovate and be rewarded for your contributions. Check out our carrers section and get involved today.
Follow our latest updates
© 2021-2023. Ethernity CLOUD Ltd. All rights reserved.
Follow our latest updates
© 2021-2023. Ethernity CLOUD Ltd. All rights reserved.
This site uses cookies to deliver our services. By using our site, you acknowledge that you have read and understood our Cookies Policy and our Privacy Policy Your use of Ethernity's Website is subject to these policies and terms.
This website uses cookies to personalize content, to provide social media features and to analyze our traffic. We also share information about your use of our site with our social media, advertising and analytics partners who may combine it with other information that you've provided to them or that they've collected from your use of their services. You consent to our cookies if you continue to use this website.